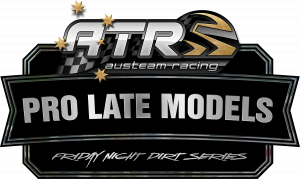 Dirt Racing comes alive via iRacing's Late Models
A new series has been announced for the iRacing boys who have a liking for some dirt action, the boys would be heading to the Eldora Speedway for round one of the series where our race officials have some huge action packed nights with practice following with race heats and finally the Main Event.
Keen to be involved and don't have that "win at all cost" attitude, head on to the application page and be a part of the action. Just be sure to see what race numbers are available before making application.
New Members are always Welcome

The iRacing Late Model Dirt action packed Calendar follows and as you can see we've a huge number of venues to visit over the next few months.
Race Schedule
4 February 2022   Eldora Rd1
11 February 2022   Limaland Rd2
18 February 2022   Fairbury Rd3
25 February 2022   Charlotte Rd4
4 March 2022   Bristol Rd5
11 March 2022   Lanier Rd6
18 March 2022   Knoxville Rd7
25 March 2022   USA Rd8
1 April 2022   Volusia Rd9
8 April 2022   Eldora Rd10
15 April 2022   Volusia Rd11
22 April 2022   Charlotte R12