Welcome to Austeam Racing® – We're an Australian Based racing league founded in 1996 with a great group of people who had become great friends over the years and that continues today. We are always keen for new members to get involved with us and if your an Australian / New Zealand Resident, don't have a "win at all cost" attitude and keen to make some great mates we might be the place for you, register on these boards then head on over to our Drivers Application page and put yourself in the drivers seat.
Austeam Racing commenced in June 1996 with three main drivers playing around together consistently when it was decided to create a league for fellow Australian online racing enthusiasts so we could get together and enjoy the same interests using, at the time Nascar. The first in Australia to implement driver changes when racing the annual ATR1000 (Bathurst 1000 with driver changes and for around 6 plus hours).
In June 2000 Austeam Racing was listed on the Web with its own domain and proved to go very well, considering that none of us had any real previous experience in either Web design or managing a league, however with the support of other leagues and our dedicated members we started our way down the road to success. This would not have been achievable without Gavin Chatt, Ed Watson and Rod Hill.
If you have any question or just wish to say hi feel free to use our forums as I know our members and staff would be more than keen to say hi or help out.
Please note that the Calendar details are only available to the Austeam Members
The three main racing platforms we use at ATR are:-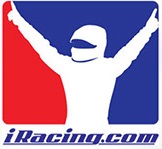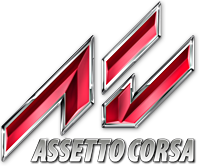 Racing Nights at Austeam Racing cover the following platforms and nights:-
Wed Nights: iRacing – Busch Series
Mostly an oval racing option however like the old Nascar days we still run the odd road course. The Busch Series is managed with Fixed Setup's allowing those wanting to learn about the racing format with some close racing to just jump on and get an idea on the how's and why's of Nascar. Yellow flags are on so be sure to keep your wheels facing forwards.
Friday Nights: Assetto Corsa and Assetto Corsa Competizione Series – Bi weekly
Mostly racing road courses with open setups around a number of locations. Whilst an open setup environment, a number of our members are very willing in helping out our members group and provide either a setup or some assistance in changes needed to make the racing more enjoyable as well as safe for all. Flag Marshalls are out and about to warn of danger up ahead.
Sunday Nights – iRacing Short Track Series Racing
Our Short Track Series Racing it where it's at, both dirt and the hard stand is used in this series as well as Fixed and Open setups. Yellow flags are on so be sure to keep your wheels facing forwards.
Austeam Racing also host a number of Fun Runs as well as Special Events throughout the year and more so towards the end of the year.
Founder & Administrator
Gavin Chatt
Email: info@austeamracing.com.au
WebSite https://austeamracing.com.au