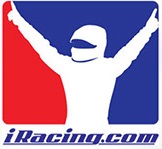 Join in the Austeam iRacing Series Complete the application below.
Austeam Racing host a number of events throughout the uear with the supplort from our Series Managers (with huge thanks to Jeff & Paul).
The league runs a number of Series Rounds through the year which cover a number of different vehicle options and tracks and welcome any new iRacing member to join in the fun, following are the general racing nights noted below however please feel free to make contact with our Series Managers if needing any support.
Wed Nights: iRacing – Busch Series
Mostly an oval racing option however like the old Nascar days we still run the odd road course.
The Busch Series is managed with Fixed Setup's allowing those wanting to learn about the racing format with some close racing to just jump on and get an idea on the how's and why's of Nascar.
Yellow flags are on so be sure to keep your wheels facing forwards.
Friday Nights – iRacing Winston Series
As with the Busch Series events above however this is the higher division of Nascar and allows our members the chance to make adjustments in an attempt to gain some additional speed over others yet ensuring a safe nights racing.
Yellow flags are on so be sure to keep your wheels facing forwards.
Austeam Racing also host a number of Fun Runs as well as Special Events throughout the year and more so towards the end of the year.
If looking to come racing with us check out the available DRIVERS RACE NUMBERS and make application to our Series Managers
If needing support at any time please email iracing@austeamracing.com.au